Building a health system's reputation by putting parents at ease.
Since 2019, we have partnered with Arkansas Children's hospital and health system to develop campaigns rooted in the human-centered strategy required to create impactful and emotional creative.
The close relationship we've shared with the Arkansas team has grown our understanding of their organization and market so we can continually offer insightful strategy and recommendations that benefit their entire communications team. The beautiful campaigns we develop together drive business results and remind us all of the magic of childhood.
Business support
Promotional campaigns to increase appointments
Internal and external educational support and state-wide, integrated campaign for COVID-19 vaccinations
Brand architecture support
Media planning and buying
"Core created an outstanding campaign for our Jonesboro Clinic because it is clearly grounded in 'voice of the customer.' Both the campaign development process and the execution itself are perfect examples of how we are aligning ourselves with best-in-class external partners — partners who are helping us evolve our marketing approach and improve our impact."
Jeff House - VICE PRESIDENT, STRATEGIC MARKETING, ARKANSAS CHILDREN'S HEALTH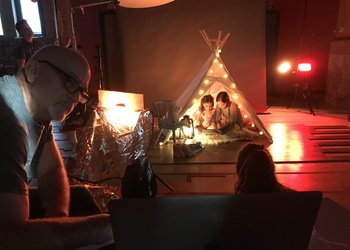 Interested in healthcare marketing?
Visit the website for our specialized healthcare marketing practice, Core Health, for more information on how we serve healthcare brands.
Visit Core Health
Want to make great work with us?
Whether you're in need of marketing services or want to put your skills to use making breakthrough creative, we want to hear from you.
Contact Us