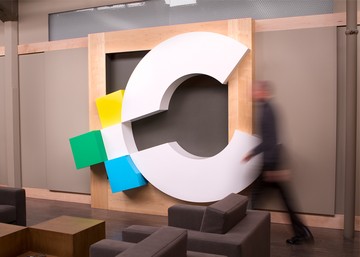 In all, the paper is honoring 15 firms in this category of companies with between 50 and 99 employees.
"We recognize the power of our employer brand. That's why we're so dedicated to our brand philosophy – say it. live it.® That is, building our brand internally so we can best express it externally. One of the major benefits of a strong employer brand, which starts with our people, our culture and how we work together to build both, is retention and recruitment. Retention has a tremendous impact on a company's bottom line. It also helps us work smarter, faster and more effectively for our clients.
That leads to a higher rate of client retention, five years on average, and our employees have an average tenure of seven years. Those are vital factors in our success and factors that have driven our agency's growth. The programming we maintain and our dedication to our people and our culture is what makes us a Best Place to Work. Having the title helps recruitment and proves the 'Live It' part of our brand proposition – living our brand internally. Being a Best Place to Work is an outcome of all we do to build that culture."
The Milwaukee Business Journal is rolling out the full Q&As from the 2020 Best Places to Work winners online over the next several days.
Read the full article on Milwaukee Business Journal here.
Want to read more?
Don't miss out! Return to the Core news page to learn more about our latest happenings.
Return to news