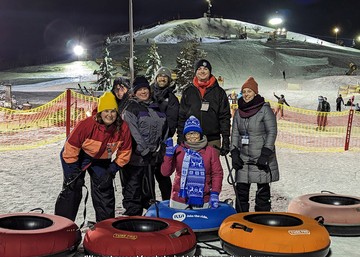 In December 2021, the American Heart Association (AHA) awarded Core Creative a bronze distinction for workplace health achievement. The award reflects the agency's success in promoting health and well-being; in this case, the wellness of its very own team. This is the sixth workplace health achievement award Core has received from the AHA.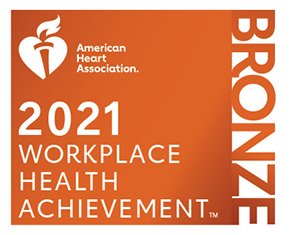 As an agency with a specialized healthcare marketing practice (Core Health), Core aims to serve its clients and their audiences to help people live healthier, more purposeful lives. This helps foster a culture committed to individuals' health and well-being. As one of the agency's unique culture teams, Core Wellness continuously works to find new opportunities to promote healthy habits; from nutrition and exercise to improving mental health. Through engaging challenges and educational opportunities, Core empowers its employees to be proactive about their unique health and wellness needs.
"We're always proud to receive awards in this category, particularly from an organization like the American Heart Association" explains Patti Schauer, vice president of finance and human resources at Core Creative. "Not only because of the hard work we put in to help ensure the health and well-being of our employees, but also the consistency with which we promote and succeed in such initiatives."
The American Heart Association scores organizations on 55 individual best practices, organized into seven categories of organizational best practices, including: leadership, engagement, programs, policies and environment, partnerships, communications, and reporting outcomes. Core's employee wellness committee uses this data to inform its culture of health and help identify new ways to keep employees healthy and happy at work.
The framework of the AHA's Workplace Health Achievement program was built to encourage organizations to continue striving to improve the health of their workplace and their workforce from one year to the next. Core Creative once again takes pride in its sixth recognition, which helps reinforce its commitment to promoting greater health and well-being in communities across the country.
Want to read more?
Don't miss out! Return to the Core news page to learn more about our latest happenings.
Return to news