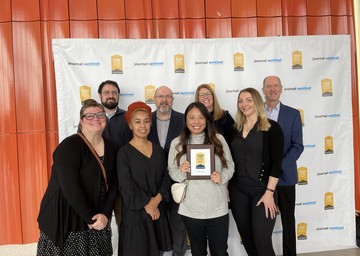 We're excited to announce that, once again, the Milwaukee Journal Sentinel has named Core Creative as one of its Top Workplaces. The list is based on employee feedback gathered through a third-party survey, which measures 15 culture drivers critical to the success of any organization.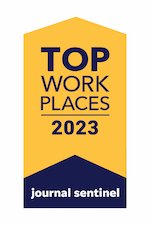 Since its founding in 1994, one thing has remained constant at Core Creative: we know great work starts with great people. For nearly 30 years, we have focused on building a people-centric workplace. This means fostering an inclusive, supportive space — in-person and virtually — where we can grow personally and professionally. Our internal culture teams provide everyone opportunities to lead initiatives throughout our agency, empowering each of us at Core Creative to be part of the decision making process. These seven teams are responsible for driving everything from our new hire welcome process, to wellness initiatives, learning opportunities, volunteer efforts and more.
Simply put, if you're here, your voice matters.
We also recognize that our best work stems from a committed team that collaborates to guide and elevate brands while forging genuine human connections. We aspire to make a meaningful difference in the lives of our clients and colleagues, surpassing the realm of mere "marketing." Being named one of the Top Workplaces in Milwaukee is both an honor and a reflection of our values. The dedication to one another and our culture is what makes being part of our team truly special.
This year, Core Creative was recognized specifically in the small business
category. We take pride in our culture. Awards like this reinforce our commitment
to promoting healthier, more engaged lives as we continue to grow and evolve.
Want to read more?
Don't miss out! Return to the Core news page to learn more about our latest happenings.
Return to news