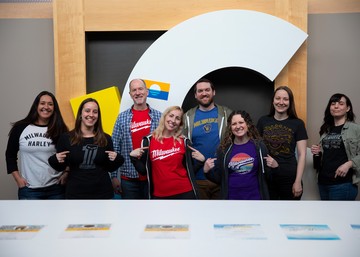 In May 2021, the Milwaukee Journal Sentinel recognized Core Creative among its 2021 Top Workplaces. The list is based on employee feedback gathered through a third-party survey, which uniquely measures 15 culture drivers that are critical to the success of any organization: including alignment, execution, and connection.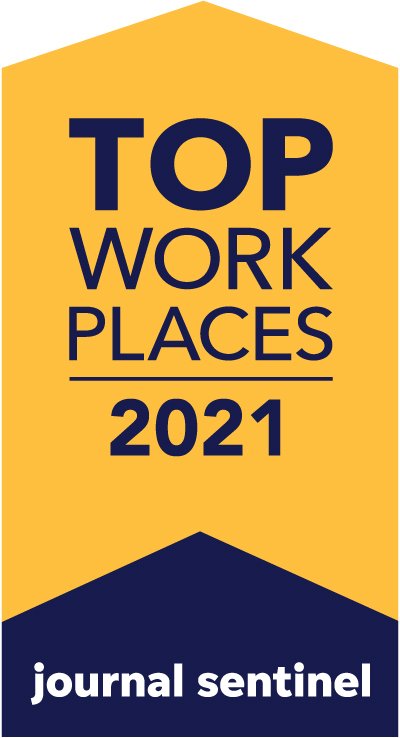 As a full-service marketing agency, Core Creative abides by its say it. live it.® philosophy for marketing, aligning its external brand with its internal practices. Based on employees' own feedback, the agency continues to foster a positive environment of collaboration and communication, even amid the new challenges presented by the pandemic. 
By continuing to evolve, adopting new tools and technologies that help teams collaborate and maintain strong connections, remote work not only became seamless but sometimes even improved efficiency and processes. Such internal changes helped continue driving employees' personal and professional success over the past year.
"At Core we take great pride in our guiding principle of 'WE,'" says Ward Alles, president, Core Creative. "The leaders of this agency recognize that everyone plays a unique role in our success. It's only right to give our employees the tools to succeed. The well-being of our employees guides the decisions we make, in hopes that those choices make coming to work here – even when working from home – more fulfilling. Nurturing the skilled professionals across our whole team, in turn, elevates our work and achieves better results for our clients." 
Awarded the same distinction in 2019 and through other organizations as a Best Place to Work many times throughout its history, Core Creative takes pride in its continued recognition as a Top Workplace in southeast Wisconsin and in its culture of success, reinforcing its commitment to promoting healthier, more purposeful lives.
Core was recognized in the Small Business category and as the winner of the Ideas category for its dedication to creating a new approach to mixing an in-person and remote workplace with its innovative hoteling concept, as well as its internal Culture Teams, which give opportunities to employees to lead initiatives and decision-making throughout the agency.
Founded in 1994, Core serves brands across the country and features Core Health, a specialized healthcare marketing practice. Core develops campaigns steeped in research, insight and strategy to deliver impactful creative solutions for the digital era. To learn more about Core Creative's services and how we can help solve your marketing challenges, contact us.
Want to read more?
Don't miss out! Return to the Core news page to learn more about our latest happenings.
Return to news