Keeping a community connected with care.
About 90 miles to our north is Wisconsin's Fox Valley area. Serving the region's residents for more than 100 years, ThedaCare is the largest community health system in the area and a Core partner since 2019. Throughout these years — amid the challenges of the pandemic — we've worked together to develop numerous strategic, integrated campaigns.
The success of our award-winning work with ThedaCare can be attributed to our close partnership with their marketing and communications teams. Grounded in research and a deep knowledge of the organization — along with its legacy of care and commitment to population health — our strategic creative campaigns communicate ThedaCare's true dedication to the individualized needs of its community in a way that moves people to action.
Business support
Brand discovery, definition and reintroduction
Key service line and promotional campaigns
COVID-19 education and vaccination
Internal human resource support
Physician referral development programs
Organization-wide staff training
"I always look forward to your concept meetings. Your team is brilliant and I'm already feeling inspired."
NICOLE RAYOS - SOCIAL MEDIA STRATEGIST, THEDACARE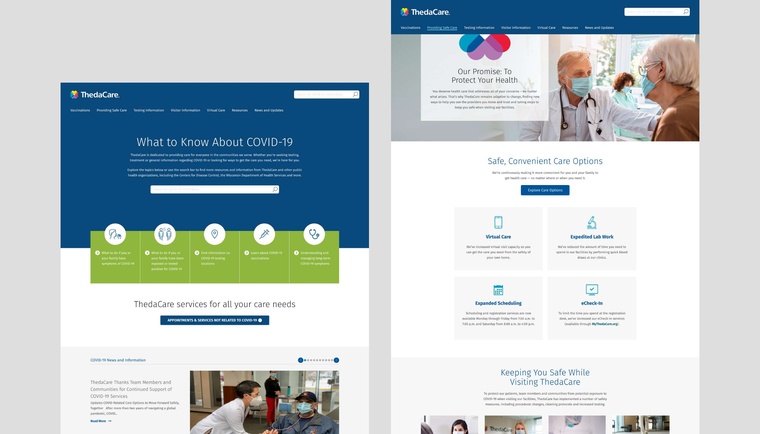 "The ThedaCare brand has so many strengths, both visually and its commitment to community. Our work aims to elevate these unique facets in a way that sets ThedaCare apart from other health systems and makes the brand truly memorable for its audience."
Nick Krueger - VP of Creative Services, Core Creative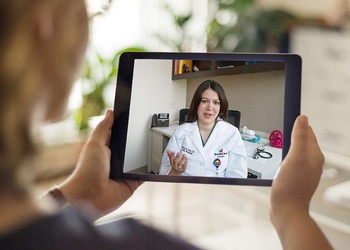 Interested in healthcare marketing?
Visit the website for our specialized healthcare marketing practice, Core Health, for more information on how we serve healthcare brands.
Visit Core Health
Want to make great work with us?
Whether you're in need of marketing services or want to put your skills to use making breakthrough creative, we want to hear from you.
Contact Us