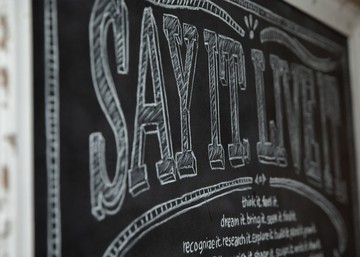 After adding 11 new full-time employees in 2021, Core Creative ranked #7 on the list of the largest Milwaukee-area advertising agencies. New additions to the team included a new senior healthcare strategist and senior marketing specialist, along with several graphic designers and project leaders. There have been internal promotions as well, including two at the director level. With the total number of local employees now at 68, the ranking— determined by number of local staff—speaks to the success of the agency's strategic direction and ability to grow despite the many industry challenges set forth by the pandemic.
"We're very proud of how Core has grown over the past 26 years, but what we've seen over the past year in particular has really exceeded our own goals and expectations," said Ward Alles, president of Core Creative. "We have tremendous clients who understand the value of our partnership, and the work we do helping their businesses has helped ours in return."
As a full-service, integrated marketing agency, Core Creative serves a diverse portfolio of clients, helping expand the business of major companies including Milwaukee Tool. Over the past year, Core Health, the agency's specialized healthcare marketing practice, has concepted and produced award-winning creative campaigns for health systems like ThedaCare, Arkansas Children's and North Kansas City Hospital, that helped improve patient retention and increase appointment volumes over the past year. The agency has also improved critical digital touchpoints for its partners, launching and optimizing websites for Froedtert South Hospital and MyPath Companies.
As Core Creative's specialized healthcare marketing practice, Core Health connects its clients with solutions that help their audiences live healthier, more purposeful lives. To receive valuable insights that help healthcare marketers stay on top of consumer research, subscribe to the Core Health newsletter. To learn more about Core Health's services, explore Core Health solutions or contact us for a conversation about how we can help solve your own internal or external marketing challenges.
Want to read more?
Don't miss out! Return to the Core news page to learn more about our latest happenings.
Return to news